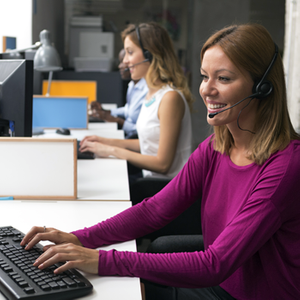 Every one of our collectors is certified through the American Collectors Association (ACA) and has achieved the Professional Collection Specialist (PCS) designation. Each has personally pledged to abide by the ACA Collector's Pledge.
I believe every person should be treated with dignity and respect.
I will make it may responsibility to help consumers find ways to pay their debt.
I will be professional and ethical.

I will commit to honoring this pledge.
BAM employs a highly-motivated staff of recovery experts, all seasoned professionals skilled in skip tracing, asset searches, customer motivation and negotiation. Our unsurpassed professional integrity makes certain that we will continue to maintain best practices for healthcare collections.
You can be confident that Bureau of Account Management strictly follows all Fair Debt Collection Practices and consumer protection guidelines. BAM's dedicated team will conduct recovery efforts on your behalf in a manner consistent with your values and business practices.
Our client support representatives and in-house IT staff are dedicated to providing you and your patients with the highest quality experience.