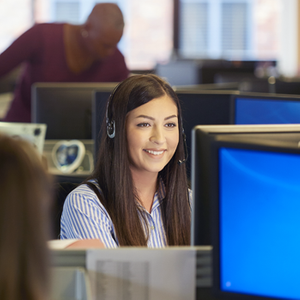 You Can Always Count On BAM For Help
With our extended business office services, BAM can provide help in areas from ongoing pre-collection or collections to insurance follow-up and patient call centers. BAM's professionals utilize the same Patient Friendly Collection process to enhance your revenue. We can seamlessly integrate into your patient communication process to relieve your work load and resolve issues.
BAM utilizes the most up-to-date technology to ensure the security of all confidential information. Our secure remote connections to our clients, via VPN, CITRIX and terminal services, allows real-time, two-way exchange of patient account data.
Real time updates in your system to include notes.
Customized letter / statement series in your name.
Patient Friendly Customer service representatives, who are fully trained on your unique policies and procedures.
All compliance guidelines are managed and monitored.
Our professionals have complete knowledge and understanding of all financial assistance programs.
We use predictive dialing systems to maximize telephone outreach attempts.
Account scoring models available.
Small balance programs in place to maximize revenue.
Certified Revenue Cycle Specialist will provide oversight to all projects.
Mail return update program, estate verification and skip tracing included in our services.
BAM's team is trained on HIPAA compliance policies and procedures.