National Healthcare Collections
Bureau of Account Management (BAM) is a nationally licensed, full service collection agency with extensive experience in debt recovery for physician practices, medical specialties, surgery centers, hospitals, long term acute care, rehabilitation and skilled nursing facilities.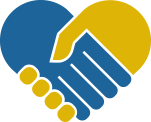 Patient Friendly Collections
At BAM we provide Patient Friendly Collections. We understand that the entire patient experience – from initial treatment to final billing – impacts how patients evaluate their healthcare providers. When patients are treated in a friendly and respectful manner it provides a positive experience throughout the entire interaction, which not only helps to build goodwill, but also maximizes collections.
We Treat Your Patients With The Same Care That You Do
Our professional collectors have been serving regional and national clients since 1997 from our Camp Hill, Pennsylvania headquarters. All of our professional collectors are certified through the American Collectors Association (ACA) and have achieved the Professional Collection Specialist (PCS) designation. The BAM difference is in the results we get for our clients along with the positive feedback from patients.
BAM offers a full range of customizable programs including:
• Debt Collection Services
• Primary and secondary collections
• Extended business office solutions
• Patient statement and precollect services
• Insurance follow-up
• Payment plan monitoring

All of BAM's collection professionals are extensively trained in the healthcare field.

The professionals at BAM are passionate about helping healthcare facilities and medical practices. Learn how we can help you.
If you've been contacted by Bureau of Account Management concerning an outstanding invoice, you can make payment online.