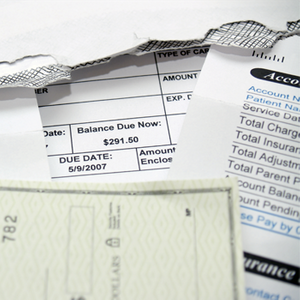 Our 98% client retention rate is proof that our Patient Friendly Collections benefits our clients.
A positive patient experience – from initial treatment to final billing - is critical to the success of any healthcare provider. As consumers, patients have lots of healthcare options to choose from. At BAM our Patient Friendly Collections ensures not only patient satisfaction, it also translates into increased collections and healthier revenues for you.
BAM has been working with healthcare providers since 1997 as a trusted partner. We provide:
Patient Friendly Collections – we treat your patients with the same care that you do. Our approach increases your collections, while decreasing patient complaints.
Dedicated Client Liaisons – specially trained liaisons are assigned to each client to provide individual attention and ensure that critical collection details are communicated on a timely basis.
Columbia "Ultimate Payments" – allows us to offer patients multiple payment options and online tools.
Columbia "Ultimate Negotiator" – our customizable web portal allows patients to securely log on 24/7/365 to pay off debts, arrange a payment plan or negotiate a settlement.
"Claimware" – fully integrates with our collection software to provide complete receivables management including paper and electronic claims generation, UB04 and CMS 1500 capabilities.
Columbia "Ultimate Contacts" – our patient outreach system includes a hosted predictive dialer, interactive voice response (IVR), voice messaging, call recording, SMS/Text messaging and a comprehensive payment center.
Certified & Trained Collectors – all of our professional collectors are certified by the American Collectors Association (ACA) and participate in continuing education programs through the American Association of Healthcare Administration Management (AAHAM) and the Healthcare Financial Management Association (HFMA).
National Change Of Address Tracking – a direct NCOA link enables us to track and manage mail returns and web archiving.
Work Cycle Prioritization – we utilize pre-collection process of scrubbing to eliminate bankruptcies and scoring accounts to prioritize our work cycle to maximize results.
Our collection professionals can provide a full range of accounts receivable collection services including: Pre-collection letters and telephone contact, consumer debt collection and outsourcing of accounts receivable.
To ensure optimal results, we customize:
• Support processes
• Reports
• Data files to update your records
• Collection letters
• Collector scripts